Castle Volkihar Redux

Mod Information

Digitalcleaner

Location

Mod Links

Mod DB

Bethesda Workshop
Castle Volkihar Redux is a modification for The Elder Scrolls V: Skyrim and The Elder Scrolls V: Skyrim Special Edition. Castle Volkihar Redux was created by Digitalcleaner that effectively overhauls Castle Volkihar. Upon completion of Kindred Judgement as either a member of the Volkihar clan or of the Dawnguard, ownership of the castle falls to the Dragonborn.
Description
[
]
Castle Volkihar Redux cleans up Castle Volkihar and adds new missions, perks, and unique items. CVR removes the piles of rubble, restores the blocked portals, and germinates the castle into a small town. To compliment these features, over 80 NPCs (including Gargoyles, Dragur, Wrathmen, Mistmen, and other undead) to populate the castle. To top these features off, a new questline has been added.
There are five additional towers, a marketplace and several dungeons added to the castle. The outside of the castle has undergone extensive upgrades. The shipyard docks have been restored with travel ready ships, a full service smithing area and stables populated with a custom horse.
This vampire home also offers many unique perks such as a Blood Bath, potion cauldrons, a vault, swimming pool and fifteen guest rooms. A set of custom armor, magic, blessings and weapons all influenced by Molag Bal are added as well. The Dragonborn's spouse will now have the dialogue option to move into the castle.
Features
[
]
Amenities
[
]
Castle Upgrades
[
]
Facilities
[
]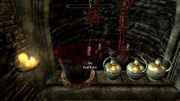 Displays
[
]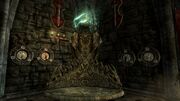 Magic
[
]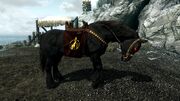 Shrines
[
]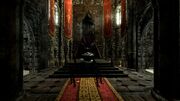 Travel
[
]
Locations
[
]
Dungeons
[
]
Exterior
[
]
Grounds
[
]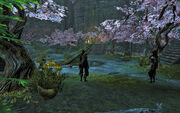 Towers
[
]
Vampire Lairs
[
]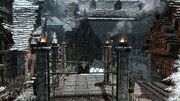 Characters
[
]
Bards
[
]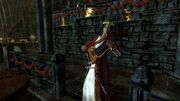 Enemies
[
]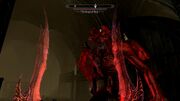 Followers
[
]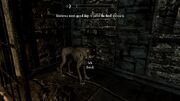 Horses
[
]
Merchants/Vendors
[
]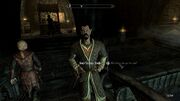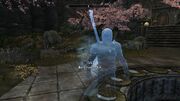 Notable Items
[
]
Books and tomes
[
]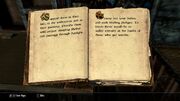 Custom Objects
[
]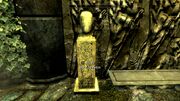 Weapons and Armor
[
]
Quests
[
]
Compatibility
[
]
Compatibility
[
]
Compatible with most mods
Incompatibility
[
]